We offer multiple workshops from body positivity to twerking! If you'd like to see if there's an upcoming workshop coming to your area, visit our Calendar. Here's a breakdown of our workshops:
Body Positivity & Burlesque
Feel empowered with Beatnic Betty! Learn to the love the skin you're in and how to show it off! This workshop will teach stage presence, face, and a short burlesque routine for all body types, all focused on body positivity because when you feel good about yourself, you shine even brighter. You might learn a few tricks to take home in the process too ladies!

Gloves are encouraged, but not required. Dress however you feel the most confident, whether it's a dress & heels or a tank & sneakers.
Get that booty shakin' with Mr. Kevin Honey! He'll be teaching you a killer TWERK routine, because who doesn't like shaking their booty? Don't know how to twerk? No problem! This is the place to learn how to isolate those glutes and make em shake!
Booty shorts are perfered but dress however you feel the most confident.
Learn some naughty chair moves with Moxie Cyanide. She'll teach an adaptable chair routine that will make you feel sexy. Routines include chair work, floor work, and a striptease. Take your moves home to your honey or do this for you!
Gloves are a must! Bring your own or we'll also have available for purchse or to borrow. More detailed outfit suggestions will be given in correspondence to the workshop.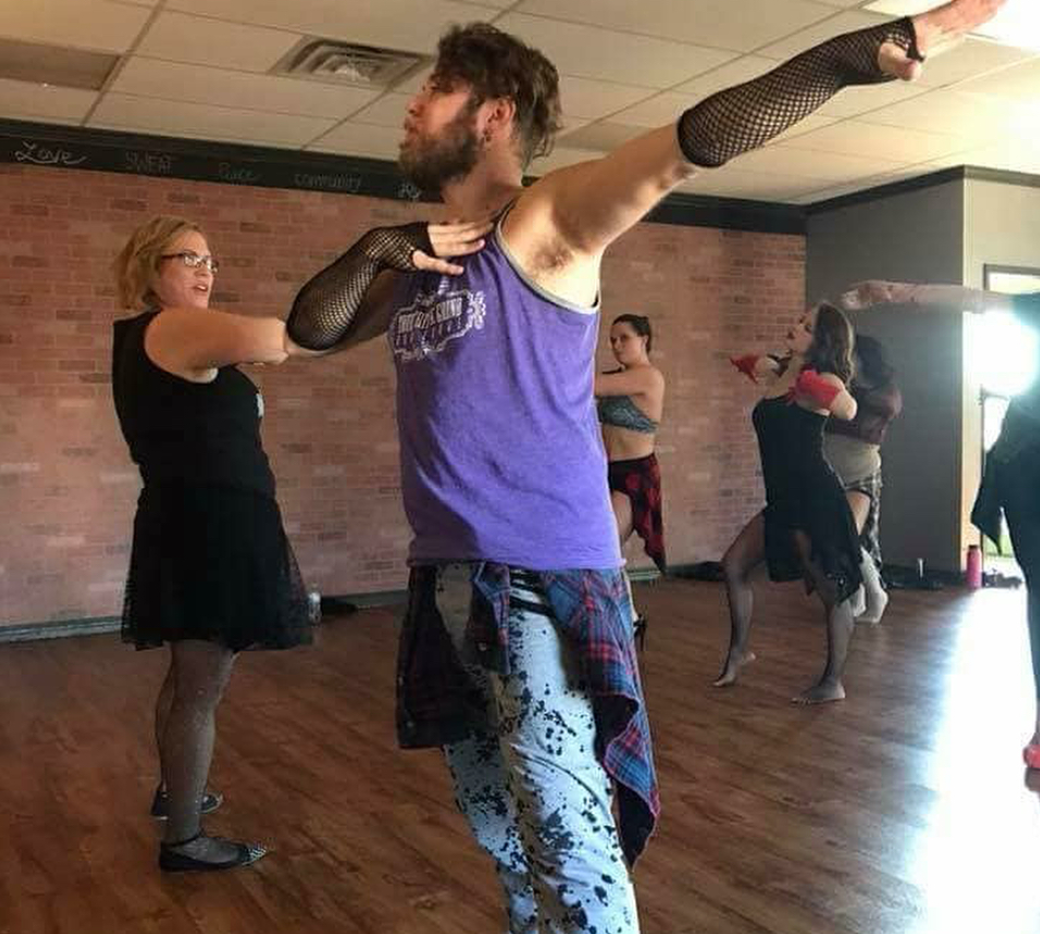 Need a bachlorette or birthday party idea? Why not learn some burlesque! We work with the fabulous Fort Smith Aerial Fitness for our one-of-a-kind burly parties! We'll teach you and your guests a short routine and a teasetastic glove peel. You'll be able to bring refreshments (including wine!), too!
Gloves are a must! Bring your own or we'll also have available for purchase or to borrow.
To schedule a private burlesque party, you'll need to go through the Fort Smith Aerial Fitness website. Include your interest in having a True Grit & Grind burlesque party in your message.
If you are interesting in hosting one of these workshops at your studio, please Contact Us!